uffizi room 3 del trecento senese
In the works of this hall is continuing mediation between Florentine and new traditions, influenced by the elegance of the International Gothic.
Example of this is the Annunciation by Simone Martini and Lippo Memmi, pervaded by the new style of courtly full of elegance and sophistication, set in a fairy tale atmosphere.
Here there are also the works of the brothers Ambrogio and Pietro Lorenzetti, Giotto's share of innovations, but with a greater emphasis on poetic values​​.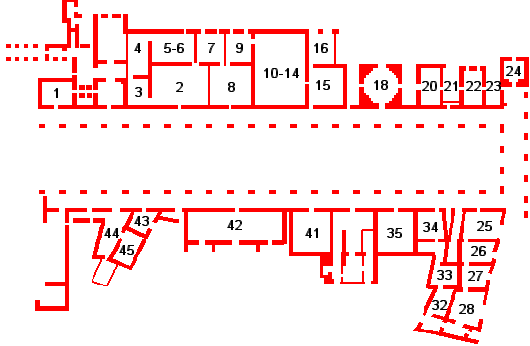 Second Floor - First Floor
Book now Uffizi Tickets
What our visitors saying about their experience
BEAUTIFUL!!!
You are amazing -- such wonderful and speedy response and service.
Many thanks!.

Sara

Thank you florence.net for your excellent and speedy service. It is very much appreciated..

Barry Cashin

Firstly, I want to say that we were very happy with both of the tours we made with you. We really enjoyed touring the Uffizi with Jerry who is a great guide, he really helped us to learn about the chronology and history behind the masterful works, to understand and appreciate well. Thank again. With appreciation and best wishes,.

Daniel Goldberg

Super! Thank you for your work!

Yana

Many thanks for your help and for being so quick, as well. You are wonderful!

Lynne Taylor

Thank you very much for spoiling our visit to Firenze. And may I commend you on your wonderful customer service skill

Alan